2020 Women
Most Valuable Player
While there were many talented and dedicated players taking part in the CEV Tokyo Volleyball European Qualification 2020, one player stood out among everyone as the most valuable player.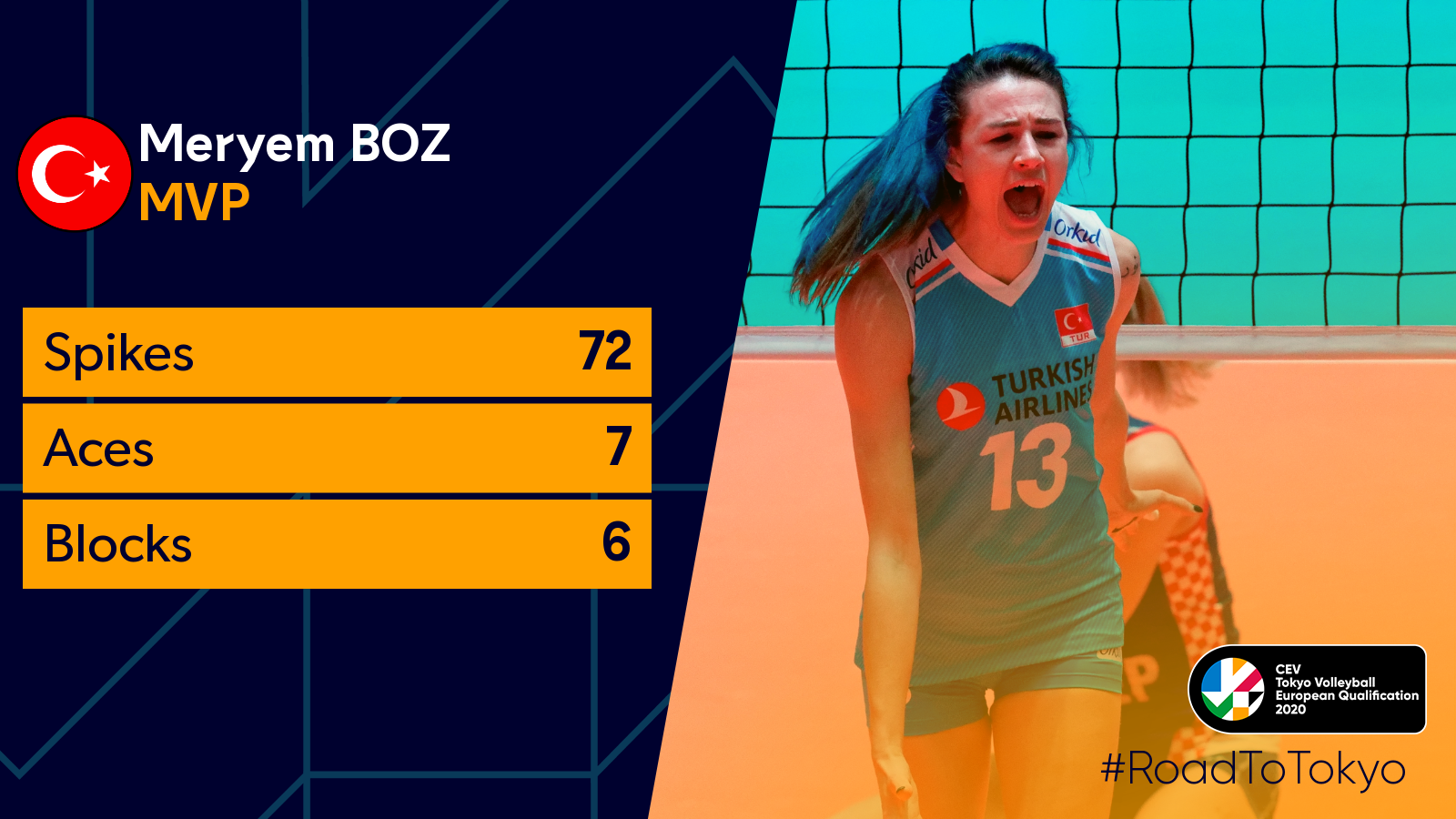 Without back-to-back virtuoso performances from opposite Meryem Boz, Turkey wouldn't have made it to the playoff phase, let alone win the finals and book their ticket to Tokyo.  When the reception broke down and Turkey needed scoring, Boz provided it in spades. With both teams tied 1-1, the match between Belgium and Turkey at the end of the pool phase decided who moved on to the playoff phase. And after a relatively quiet pool phase, Boz exploded for a memorable 26-point performance. Her 49 attacking attempts led the team by a long shot, but Boz was invaluable in out of system plays caused by Belgium's dangerous servers like Britt Herbots. Especially when setter Naz Aydemir Akyol entered the game in the 3rd set, Boz had a great connection with her both in the front and back rows. When Belgium won sets 3 & 4, Boz was decisive in the 5th set that sent the Yellow Tigers packing. 
Barely 24 hours later, Turkey faced another opponent in a rematch of the EuroVolley semifinals, Poland.  And for most of the match, Poland seemed to be in control, as Joanna Wolosz, Magdalena Stysiak, & Agnieszka Kakolewska eviscerated the Turkish defense. But in a 45-minute 4th set that will be remembered in volleyball history, Boz saved three match points and scored two other attacks at the time when her team needed her the most. She continued her excellence in the 5th set, and provided energy that the rest of her team fed off of. Her smart and precise hitting style punishes wing blockers when they get greedy and try and take too much line, and punishes middle blockers as well if they are not fast enough to seal the block. And even then, she can create tough continuation situations for opponents with roll shots and attacking fingers.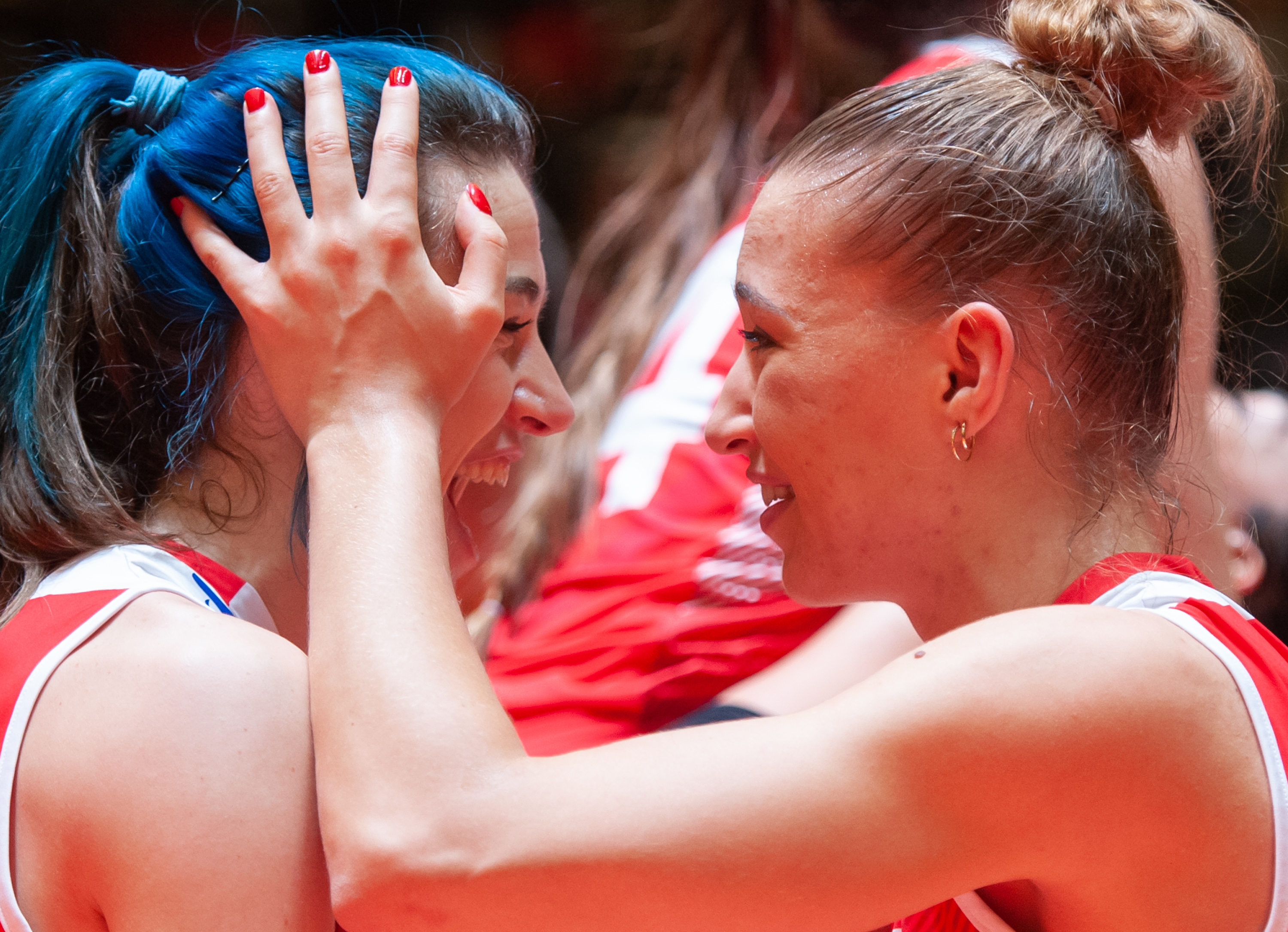 Boz only scored 5 points in the last match against Germany, but she didn't need to have a big game. She had already done her work in shouldering the offensive load for Turkey in the previous two games. She attempted 115 attacks between the matches against Belgium and Poland, and despite this managed to score effectively. Because they were able to rely on her, the rest of the Turkish team was fresh and ready for Germany in the finals.