2020 Men
Most Valuable Player
Out of all the wonderful players that made this Olympic Qualification Tournament so interesting, we are announcing the most valuable player.
We could have designated György Grozer who, despite some physical difficulty, averaged 6.15 points per set – the highest ratio of tournament –, or Earvin Ngapeth, much awaited in this competition, who played remarkably well in the key moments for his team. But the big surprise came from a great asset to team France: Jean Patry.
He is, with 85 points – including 70 spikes, 11 aces, and 4 blocks – in the tournament, the most valuable player of this European qualifier. Always in the shadow of Stephen Boyer these past three years, Patry seized the opportunity to display his progress and determination in a decisive moment.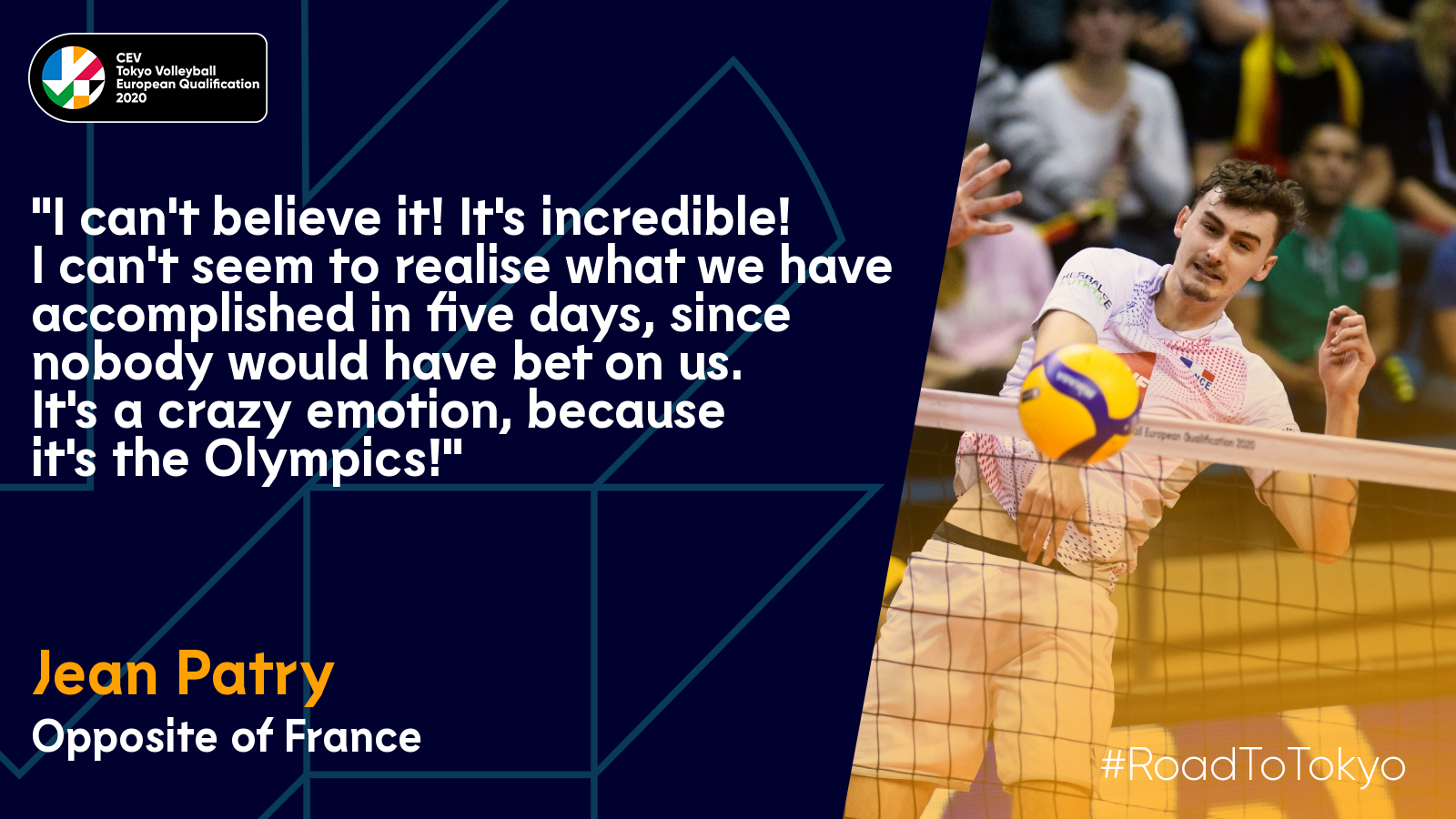 Playing for the first time out of France – in Italy, with Top Volley Latina –, south-of-France born Patry can test himself against stronger squads and has undoubtedly improved at the right moment for team France who had to deal without star opposite Stephen Boyer to claim the last ticket to Tokyo.
With this continental coverage, Patry has made a first name for himself – his father Stan used to be a national player as well. The other teams qualified for the Olympics will have to look out for him. Waiting for the results of the last two OQTs, here they are: Japan, Brazil, USA, Italy, Poland, Russia, Argentina, France, Tunisia, Iran, Venezuela, and Canada.