Overview
Head-to-Head
Serbia beat France in five sets in the semi-finals of their 2019 European Championship winning campaign. Aleksandar Atanasijevic (27 points) was Serbia's leading scorer. Earvin Ngapeth scored a team-high 29 points for France.

In world level major tournaments (World Championship, World League, Olympic Games, Grand Champions Cup, World Cup and Volleyball Nations League), France won eight of their last nine matches against Serbia, with the only exception in that run a five-set defeat in the 2018 World Championship second round.

This match will be a repeat of the 2015 World League final. On 19 July 2015, France beat Serbia in straight sets in Rio de Janeiro to claim their first major title. Ngapeth (16) and Antonin Rouzier (17) were France's leading scorers.
Pool Preview
---
France
France are hoping to qualify for their fifth Olympic Games, after 1988, 1992, 2004 and 2016. Their best result was an eighth-place finish in 1988.

France failed to qualify for the Tokyo 2020 Olympic Games in last year's Intercontinental Olympic Qualification tournament. They finished second in their group behind Poland.

France lost 3-1 against Russia in the final of the 2016 European Olympic Qualification tournament. They then sealed their ticket to the Rio Olympics in the Intercontinental Olympic Qualification tournament in Japan.

Coach Laurent Tillie appeared for France in both the 1988 and the 1992 Olympic Games.

Serbia
Serbia (NOC) appeared in the Olympic Games in 2008 and 2012. They also participated four times as Yugoslavia (1980, 1996, 2000) or Serbia and Montenegro (2004).

Serbia finished joint-fifth at the Beijing 2008 Olympic Games and joint-ninth at the London 2012 Olympic Games.

Yugoslavia won Olympic gold at the Sydney 2000 Olympic Games and collected a bronze medal at the Atlanta 1996 Olympic Games.

Serbia appeared in each of the last three European Olympic Qualification tournaments. They won the tournament in 2008, finished joint-third in 2012 and took fifth place in 2016.

Coach Slobodan Kovac played for Yugoslavia in the 1996 and 2000 Olympic Games. He was an unused sub in the gold medal match against Russia (3-0 win) in 2000.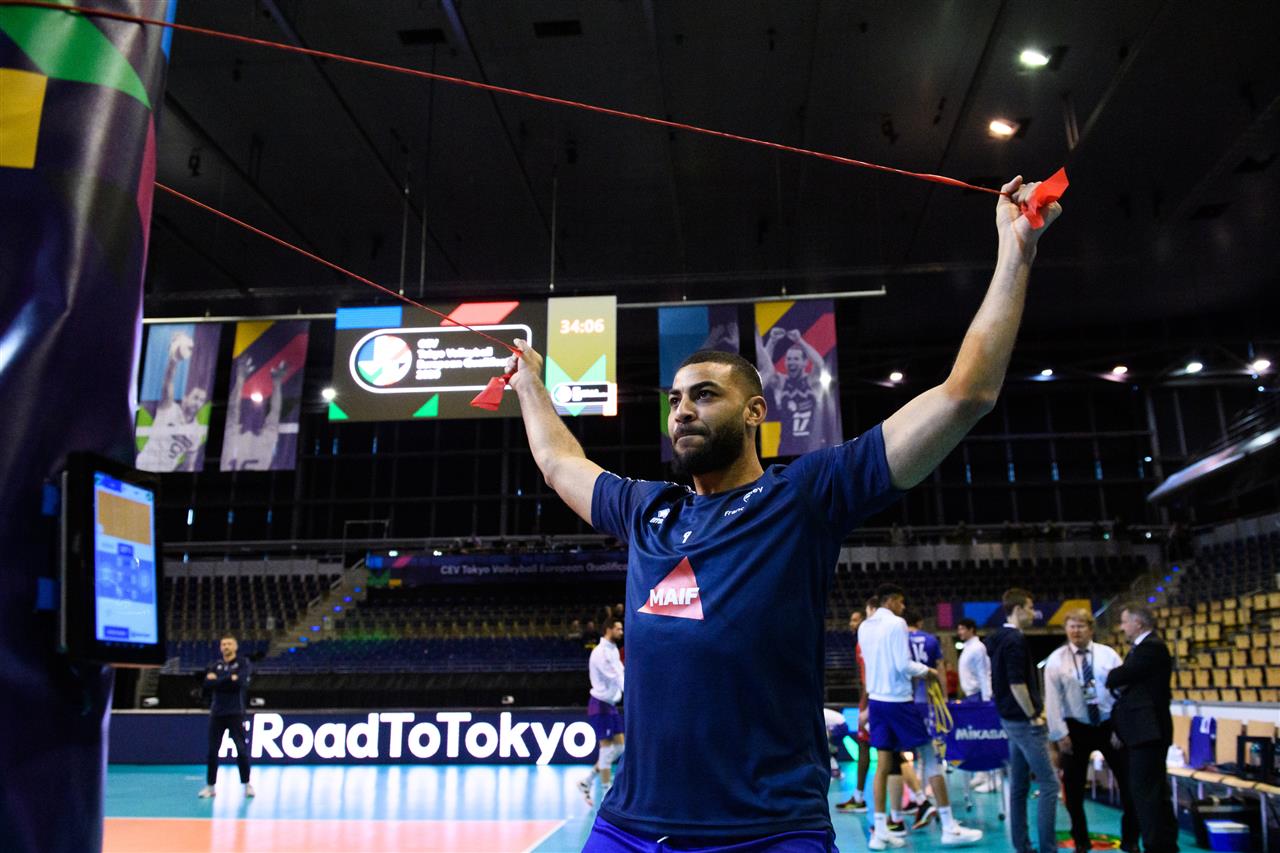 Team
Team Profile
FRANCE
Address
17, rue Georges Clémenceau CHOISY LE ROI - Cedex
Team Schedule
Next Game
Previous Games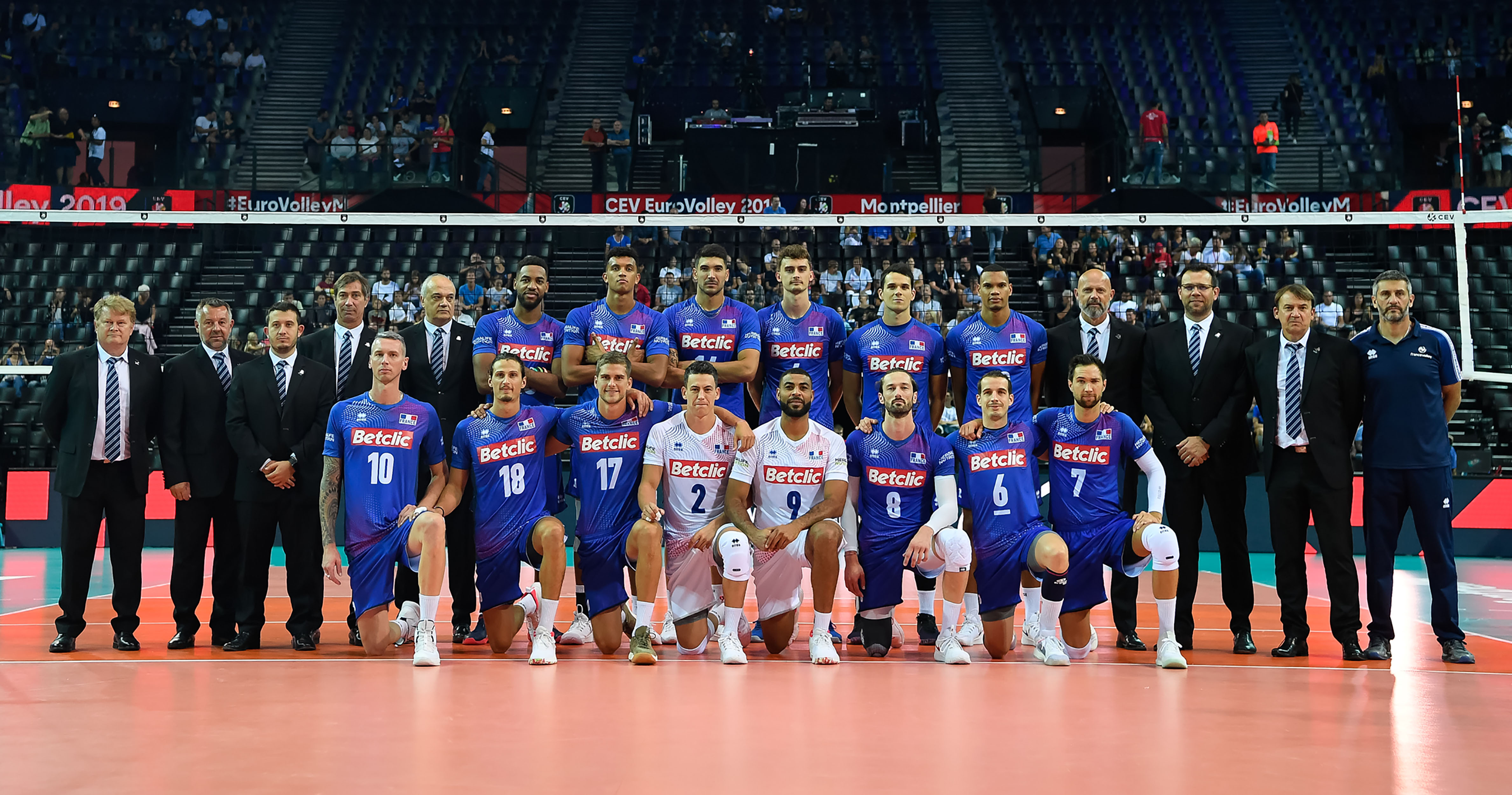 Team
Staff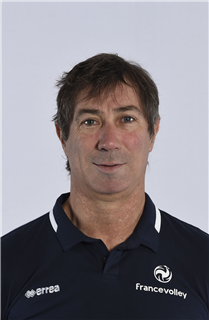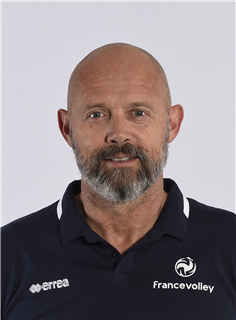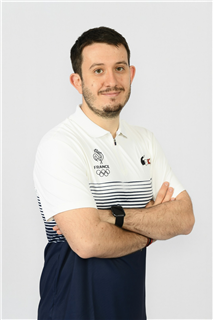 Highlights
Super spike of Barthelemy CHINENYEZE
---
Highlights
Successful spike of Earvin NGAPETH
---
Highlights
Close-up of Aleksandar Atanasijevic serving
---
Highlights
Super spike of Earvin NGAPETH
---
Highlights
Celebration of Team France
---
Gallery
Disclaimer
Photos featured on the CEV Photo Galleries are downloadable copyright free for media purposes only and only if CEV is credited as the source material. They are protected by copyright for all other commercial purposes. Those wishing to use CEV Photo Gallery photos for other commercial purposes should contact press@cev.eu
Match Report
France shut out European champs for starters

Article
France delivered a 3-0 (25-21, 25-21, 25-22) shutout of reigning European champions Serbia to get the CEV continental Olympic qualification tournament in Berlin underway. The French spikers, especially Jean Patry, capitalised on captain Benjamin Toniutti's fantastic setting to take control of the first set and lead to a 25-21 close, with Earvin Ngapeth blocking for the last point. With Srecko Lisinac and Aleksandar Atanasijevic on fire at the net, Serbia opened up a 9-3 gap in the second set, but could not hold on to their lead. Sub-in Yacine Louati aced three times to help France not only catch up at 15-15, but step ahead to an 18-15 lead. It was Louati's kill block that closed the set at another 25-21 France's way. Set three went level through 20-20, but in the money time, it was once again France that took the upper hand with Patry crowning his great performance with a hammer for the 25-22 winner and an individual match total of 22 points to top the charts.
Read more
Points
The combined total number of points scored by both teams throughout the entire match.
Duration
The total length of the match, from the first serve through until the last point has ended.
Spectators
Total number of people in attendance at the venue – taken at the end of the second set.
Match Spikes
The combined total number of successful spikes achieved by both teams throughout the entire match.
Reception Level
An average of the two team service reception percentages from the complete match.
Net Domination
The number of successful point winning blocks of FRANCE compared to SERBIA.
Ace Count
FRANCE number of service aces compared to SERBIA
Error Difference
Errors leading to points of FRANCE, next to those from SERBIA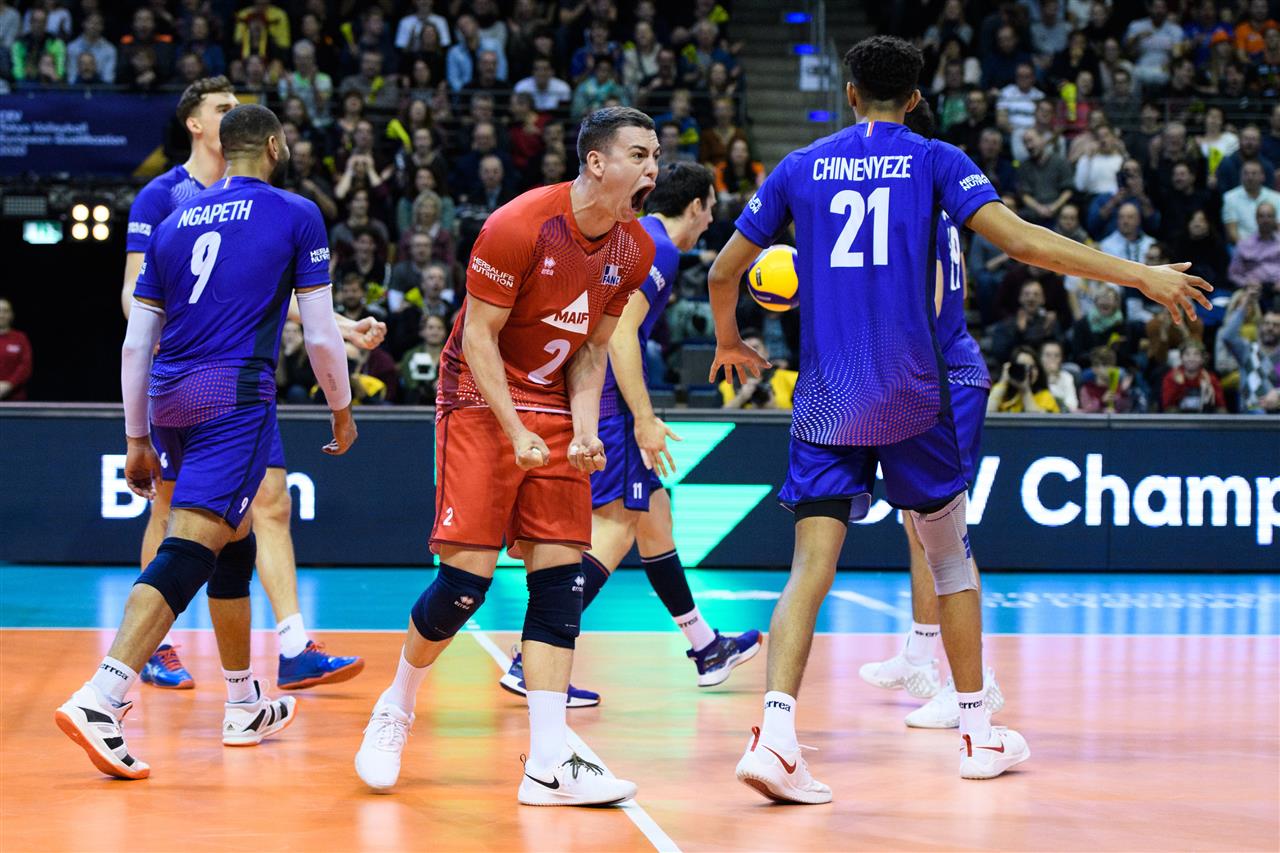 Jean PATRY (France): "We started this competition with an important victory, and this is very important for us. We had some difficulties with the preparation, but we are very happy with such a start. We need to continue, we have nothing to lose on this competition and I think we'll show on the court our value".
Nemanja PETRIC (Serbia): "For sure that was not the result what we wanted, what we expected. But France today was better, we can't say anything different. I don't think that the pressure of a European Champion was the problem. The problem was how we played on the court. We are experienced players and we know it's a lot of pressure in the game. We must play better."
He also added: "For sure. Now we need to win all the games if we don't want to go out. We will think about what we did wrong today and change these things. We need to put a little bit more energy in and that's it."