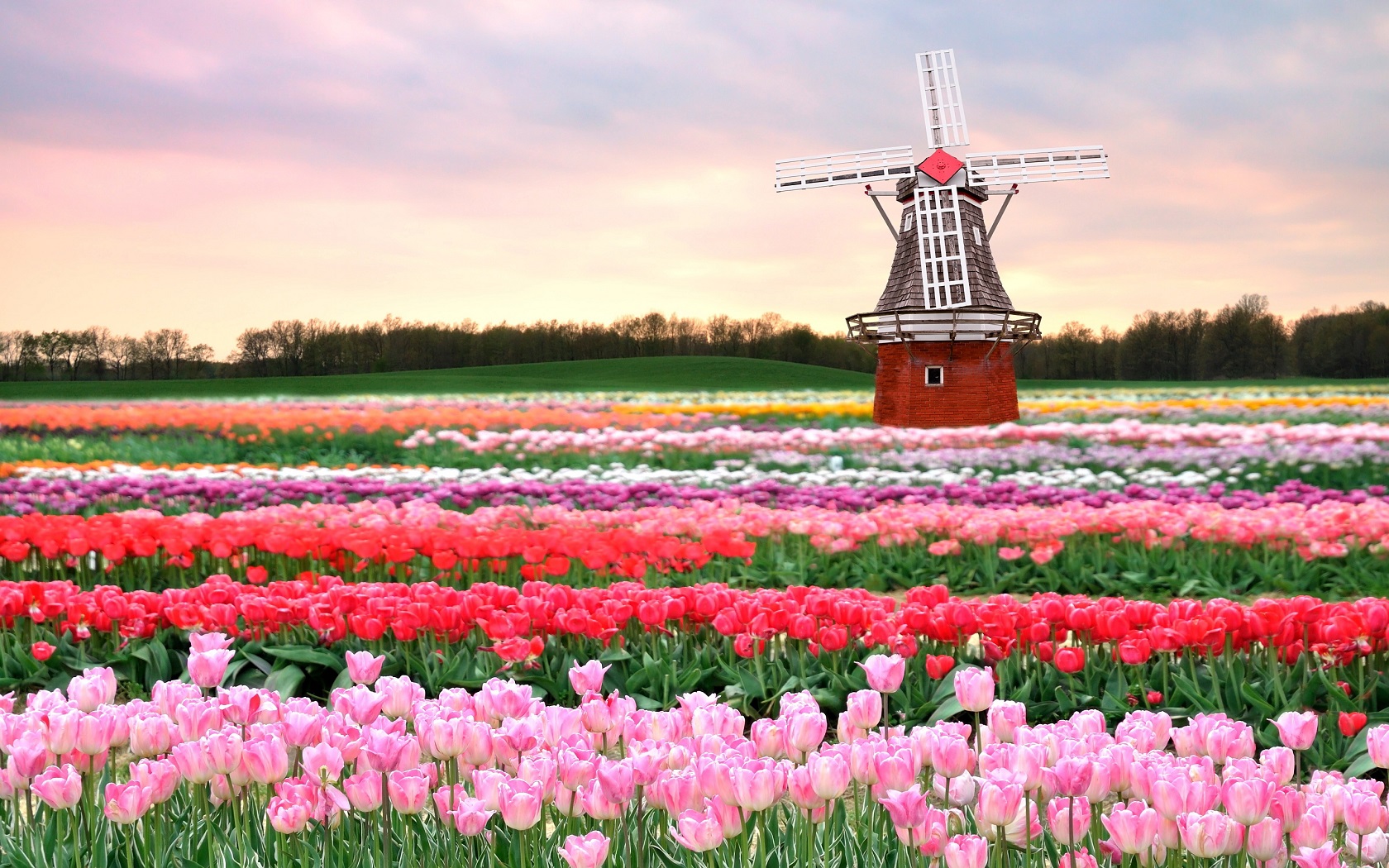 Apeldoorn is one of the greenest cities in The Netherlands with very many sports fanatics. Among sports enthusiasts, Apeldoorn is best known for its many sports facilities and international sports events. Such as the Giro d'Italia, World Championships Beach Volleyball and various national, European and World Championships Volleyball and Track Cycling at Omnisport. However, Apeldoorn has much more to offer! Located in the heart of the Veluwe where sports, culture and nature meets urban.
The city of Apeldoorn has a bustling centre with a large shopping area and many welcoming bars and restaurants. If you want to escape the city and see more nature, you can find the nature reserve Park de Hoge Veluwe at a stone throw away. This area is popular with tourists who want to ride a bicycle or hike through the woods and heathlands and enjoy the beauty of Mother Nature. Another popular place to visit is Paleis het Loo (pictured below). This is the summer residence of the Dutch royal family, which has always had close ties with the city of Apeldoorn.
For those who want to go out with kids, "de Apenheul" and family park "Julianatoren" are great highlights. A day in "de Apenheul" is a unique experience, in the big forest you can come face to face with one of the hundreds of monkeys swinging through the woods. The amusement park "Julianatoren" offers children between 2 and twelve years of age more than 60 fun attractions. The whole family will enjoy a nice day out!
Beside all the sightseeing opportunities, Apeldoorn is a real event city. For example, residents of the city embraced Beach Volleyball during the 2015 FIVB Beach Volleyball World Championship and 2018 EuroBeachVolley. In 2015, the women's Volleyball European Championship took place there, and in 2019, Apeldoorn hosted several matches from the men's European Championships as well. The national and international cycling community regularly visit the city too. The highlight was home hero Tom Dumoulin's victory during the Giro d'Italia time trial in 2016. In addition, the UCI Track Cycling World Championships were great successes in 2011 and 2018. In 2017, 3FM Serious Request, a large national event with more than 500,000 visitors, provided a great atmosphere in the city.