2020 Women
No red-carpet stroll for Turkey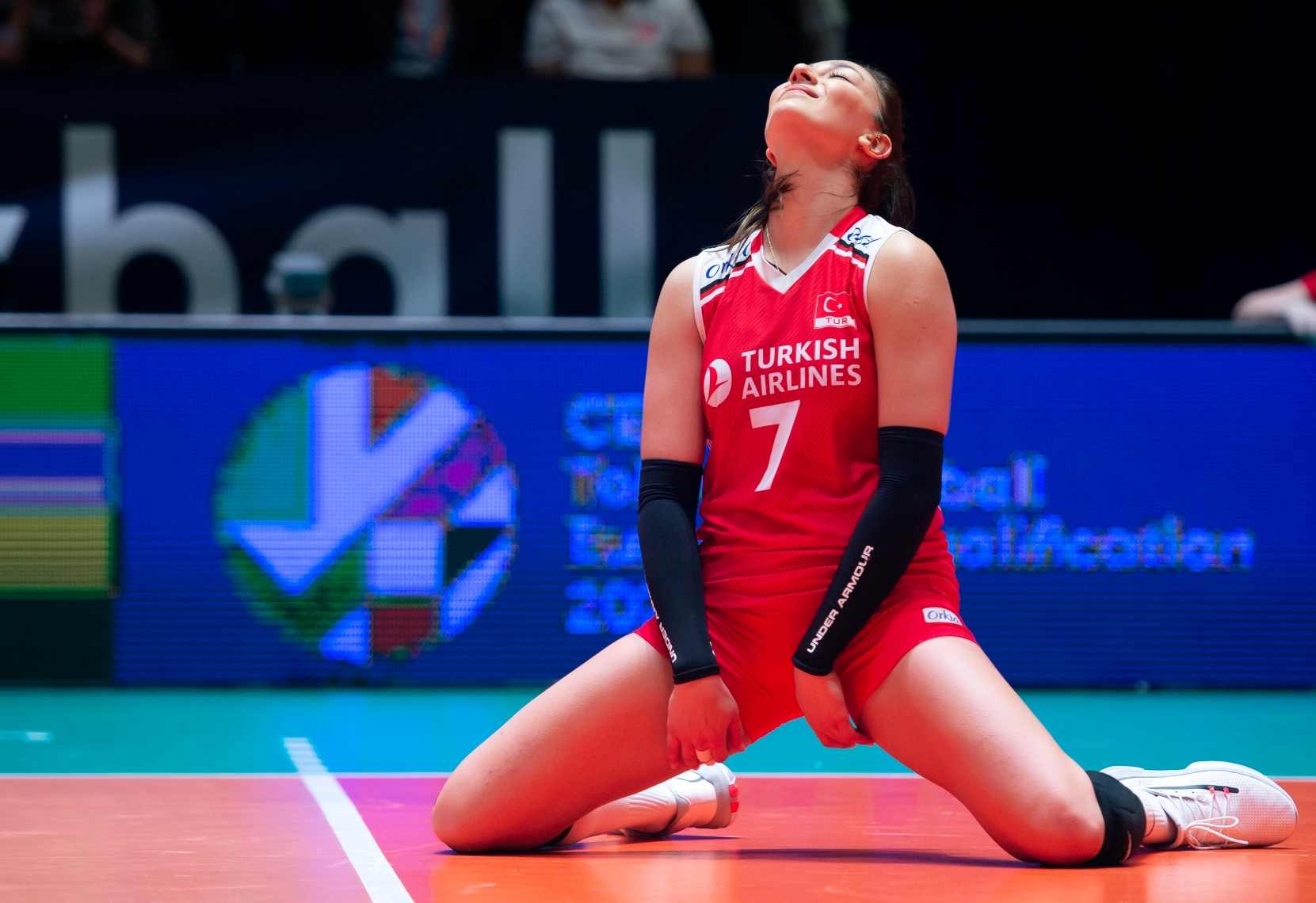 Emotional Hande Baladin
Turkey lived up to their status as pre-tournament favourites and emerged from the CEV continental Olympic qualifier in the Dutch city of Apeldoorn with the coveted Daruma doll and spot at Tokyo 2020. But the road to Tokyo was not by far a red-carpet stroll for coach Giovanni Guidetti's team, as they had their ups and downs before triumphing victorious on Sunday night.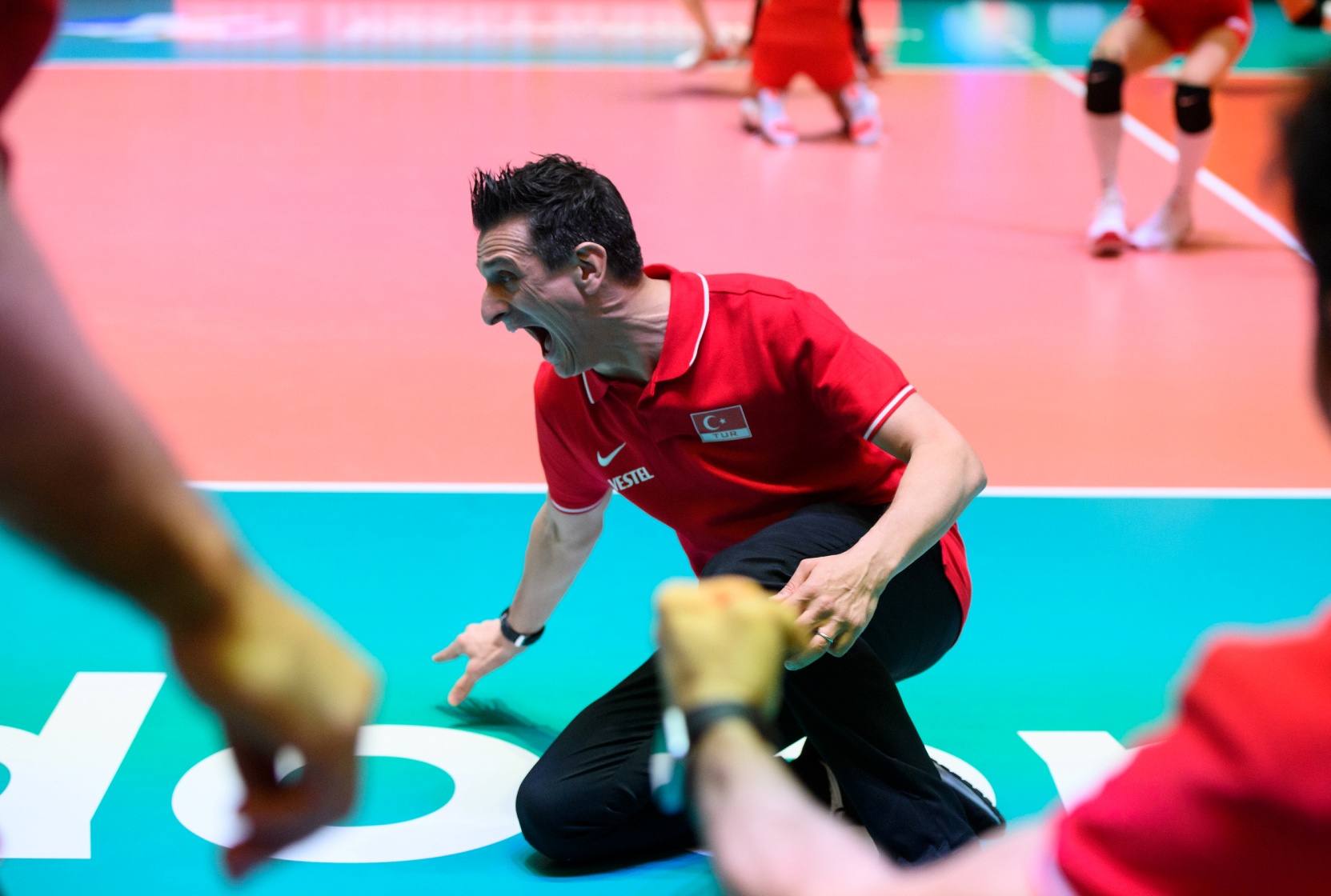 Turkey's coach Giovanni Guidetti - relieved and triumphant
Turkey's campaign to earn their second trip to the Olympic Games in history started back in August, when they finished runners-up at the intercontinental qualification tournament in Ningbo. In the deciding game for the quota, the Turks were no match to hosts and reigning Olympic champions China and lost pretty badly in a three-set landslide. Interestingly, in their first fixture in Ningbo they met (and defeated by 3-1) Germany, the opponent they had to come across twice again later on in Apeldoorn, in both the opening match and the final of the European qualifier.
For the European Championship at home in September, where Turkey was a split hair away from the title and settled for an admirable silver, coach Guidetti made some changes to the roster, compared to the event in Ningbo, most notably expressed in the return of star setter Naz Aydemir Akyol and well-season receiver Meliha Ismailoglu. These two were on his squad for Apeldoorn as well...
This time, however, Germany surprised the Turks in the opening match at the Omnisport hall. Coach Felix Koslowski had made some changes to his roster too. 21-year-old outside Hanna Orthmann was now on the squad, even more, she was on Germany's starting line-up, and even more, she top-scored 23 points towards a 3-1 win over the pre-favourites from the south. Furthermore, rising Turkish star, 19-year-old striker Ebrar Karakurt, showed that she was not in the best shape the fans had grown accustomed to, and Guidetti had to come up with solutions.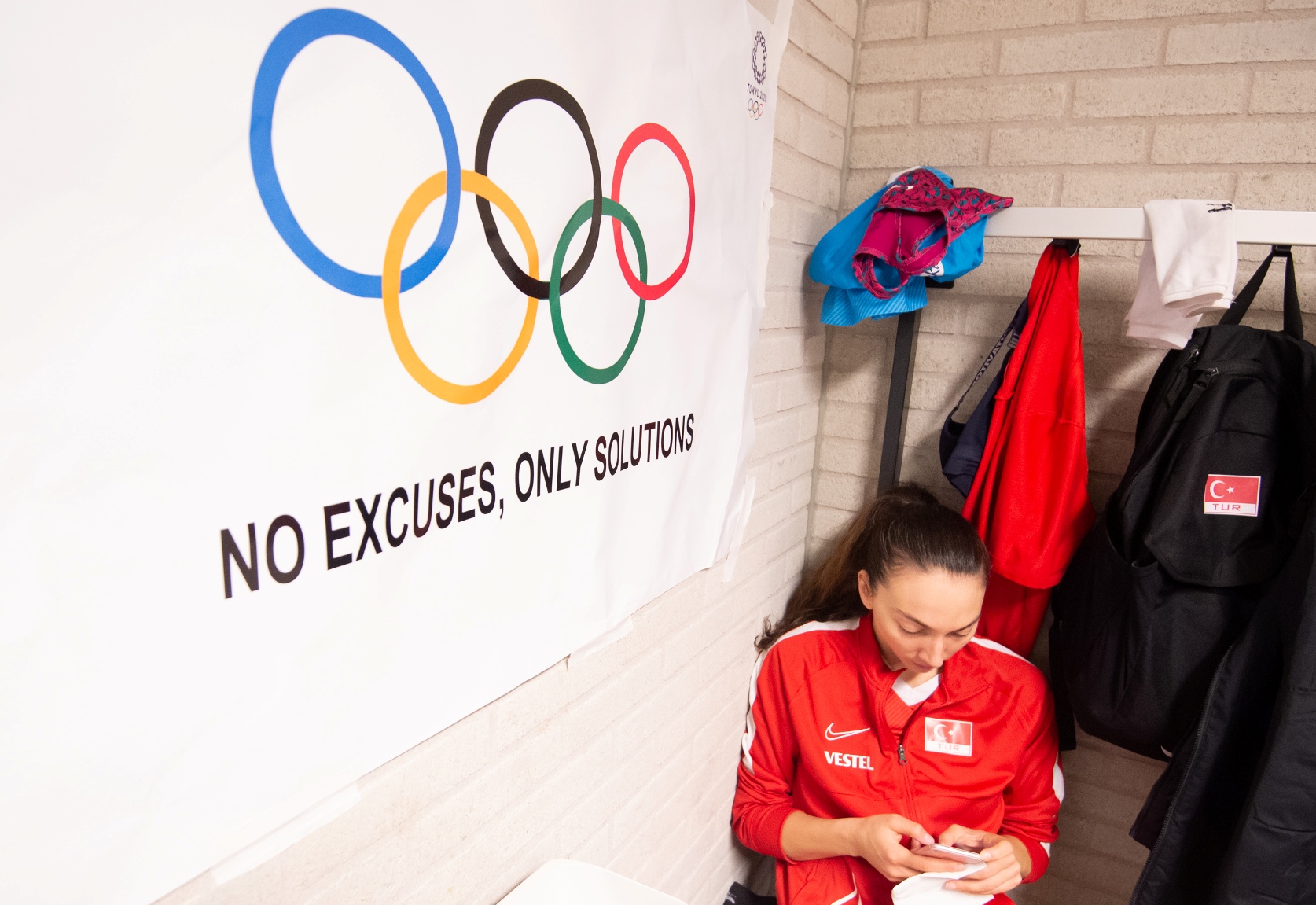 With experienced opposite Meryem Boz taking over as a starter and young setter Cansu Ozbay instead of Naz, Turkey had to survive a first-set scare in their second match, against Pool B underdogs Croatia, but found the right path towards a 3-1 comeback, with up-and-coming 20-year-old middle Zehra Gunes shining on the block.
Then it was the direct clash with Belgium, also not among the favourites for the Olympic ticket, for the last remaining spot in the Apeldoorn semis. With everyone on that Turkish line-up now seeming to perform better and better, they dominated the first two sets, but their opponents fought back to prompt a crucial tie-breaker. With his back against the wall, Guidetti resorted back to experienced playmaker Naz and managed to come up with a 3-2 victory on 26 points from top scorer Boz.
As the road to Tokyo was getting steeper and steeper, in the semifinals Turkey came across Poland. It was that same Polish starting line-up from the EuroVolley semifinal that the Turks had won in four sets, only evidently grown even further from their excellent showing throughout the 2019 season. In Apeldoorn, the Poles won the first and the third sets. In the epic fourth set, Turkey had to persevere through as many as five Polish match points before getting a lifeline at 33-31. On the way to the hard-fought 3-2 victory, Boz hammered out as many as 36 points, while captain Eda Erdem Dundar recorded 10 of Turkey's 22 stuff blocks in the match.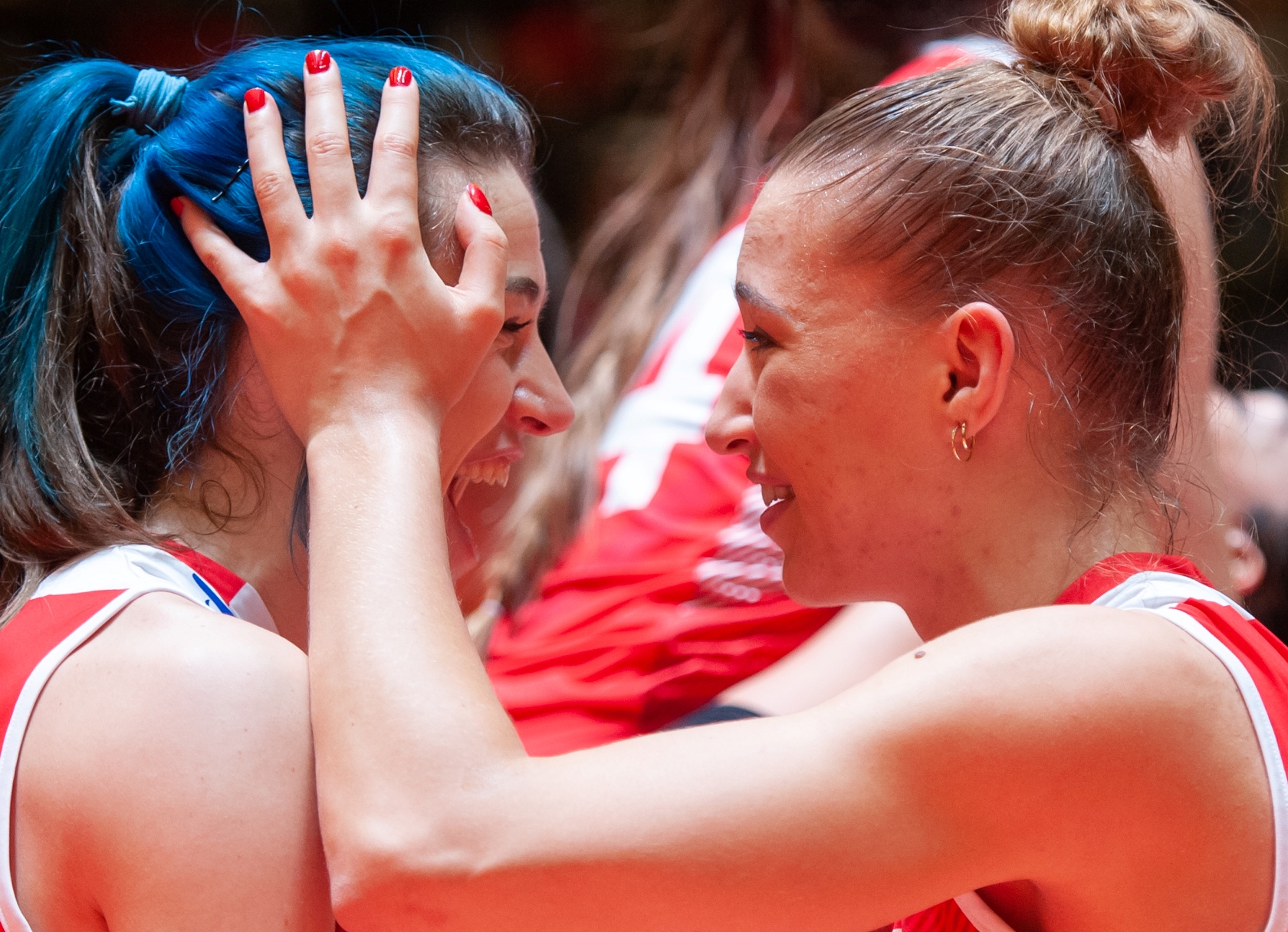 Happy tears for Meryem Boz and Meliha Ismailoglu
At the same time, Germany had won the earlier semifinal against the Netherlands in straight sets, so Turkey had less time to recover and way more fatigue to recover from before next day's final. The question was - could Boz find the energy to pull off another high-scoring performance and lead Turkey to their coveted goal? The answer was – it didn't really matter because Turkey also had everybody else. In a shining example of great teamwork, outside Hande Baladin successfully took on the heavy-duty responsibility in attack to give Boz some relief, Ismailoglu made sure the Turkish reception was stable, Naz performed her setting duties as the world-class conductor she is, middles Erdem and Gunes were as excellent as ever in both offence and blocking, while libero Simge Sebnem Akoz dug deep in defence. All that paved Turkey's way to a 3-0 victory and finally gave it some red-carpet feel at the end of a long #RoadToTokyo.