Overview
Head-to-Head
France beat Bulgaria in straight sets in the 2016 European Olympic Qualification tournament group phase. Nicolas Marechal (12, France) and Nikolay Uchikov (13, Bulgaria) finished as their team's leading scorer.

On 9 June 2012, Bulgaria beat France 3-1 in the 2012 Intercontinental Olympic Qualification tournament in Sofia. Tsvetan Sokolov scored a match-high 18 points.

Last year, France claimed a straight-set victory over Bulgaria in the 2019 European Championship group phase. Julien Lyneel scored 18 points, a least two more than any other player on the court.

On 9 June 2019, Bulgaria came from two sets behind to beat France in five sets in the 2019 Nations League. That win ended a three-match losing streak against France in world level major competitions (World Championship, World League, Olympic Games, Grand Champions Cup, World Cup and Volleyball Nations League).
Facts & Figures
---
Bulgaria
Bulgaria will open their CEV Tokyo Volleyball Olympic Qualification 2020 campaign against France.

Bulgaria have appeared at eight Olympic Games, most recently in 2012 (4th). Their best result at Olympic level was a silver medal at the Moscow 1980 Olympic Games.

This is Bulgaria's fifth participation in a European Olympic Qualifying Tournament. They came in second in 2000, fifth in 2004, joint-third in 2012 and sixth in 2016.

Silvano Prandi coached Italy's men's team (as an assistant coach) to a bronze medal at the Los Angeles 1984 Olympic Games.
France
France began their CEV Tokyo Volleyball Olympic Qualification 2020 campaign with a 3-0 win over Serbia.

France won their first four matches in the 2016 European Olympic Qualification tournament before losing the final 3-1 against Russia. They then sealed their ticket to the Rio 2016 Olympic Games in the Intercontinental Olympic Qualification tournament in Japan.

Jean Patry was top scorer in the match between France and Serbia on 22 points. Earvin Ngapeth (14) was the other France player in double digits.

Yacine Louati (3) was the only player registering more than one ace in the match between France and Serbia on Sunday.
Team
Team Profile
BULGARIA
Address
25 Nezabravka Str. Sofia
Team Schedule
Previous Games
Team
Staff
Highlights
Pitch entrance of Jean PATRY
---
Highlights
Serve of Jean PATRY
---
Highlights
Dink of Georgi SEGANOV
---
Highlights
Defense of Earvin NGAPETH
---
Gallery
Disclaimer
Photos featured on the CEV Photo Galleries are downloadable copyright free for media purposes only and only if CEV is credited as the source material. They are protected by copyright for all other commercial purposes. Those wishing to use CEV Photo Gallery photos for other commercial purposes should contact press@cev.eu
Match Report
Bulgaria start off with spectacular five-set win over France

Article
Bulgaria opened their campaign at the men's European Olympic qualifier in Berlin with a spectacular 3-2 (25-23, 17-25, 25-22, 19-25, 15-8) victory over France in the first five-setter of the tournament. With Jean Patry serving, France scored seven in a row to recover from an early 4-1 Bulgarian lead and go 8-4 ahead. However, led by the fantastic performance of their captain Viktor Yosifov (three aces, 100% in attack), the Lions not only caught up, but took the lead, and opposite Tsvetan Sokolov finished it off at 25-23. The second set was all about France. With middle blocker Barthelemy Chinenyeze setting the example in attack, they dominated throughout the set on the way to a convincing 25-17 win. Two youngsters who subbed into the Bulgarian squad took charge in the third set. Outside Martin Atanasov was on fire both at the net and from the serving line, while middle Alex Grozdanov was impeccable in offence. He nailed the last point for 25-22 Bulgaria's way. Earvin Ngapeth made a solid contribution to France's attack in the fourth set, but it was Chinenyeze's blocking that made the biggest difference. The 21-year-old middle delivered four stuffs, including the two in a row that finished the set at 25-19. There was no stopping Bulgaria in the tiebreak. Sokolov proved a true leader and hammered five points, two of them from the serving line, towards the emphatic 15-8 closing. With a total of 23 points to his name, he topped the charts of the match, followed by Jean Patry with 20.
Read more
Points
The combined total number of points scored by both teams throughout the entire match.
Duration
The total length of the match, from the first serve through until the last point has ended.
Spectators
Total number of people in attendance at the venue – taken at the end of the second set.
Match Spikes
The combined total number of successful spikes achieved by both teams throughout the entire match.
Reception Level
An average of the two team service reception percentages from the complete match.
Net Domination
The number of successful point winning blocks of BULGARIA compared to FRANCE.
Ace Count
BULGARIA number of service aces compared to FRANCE
Error Difference
Errors leading to points of BULGARIA, next to those from FRANCE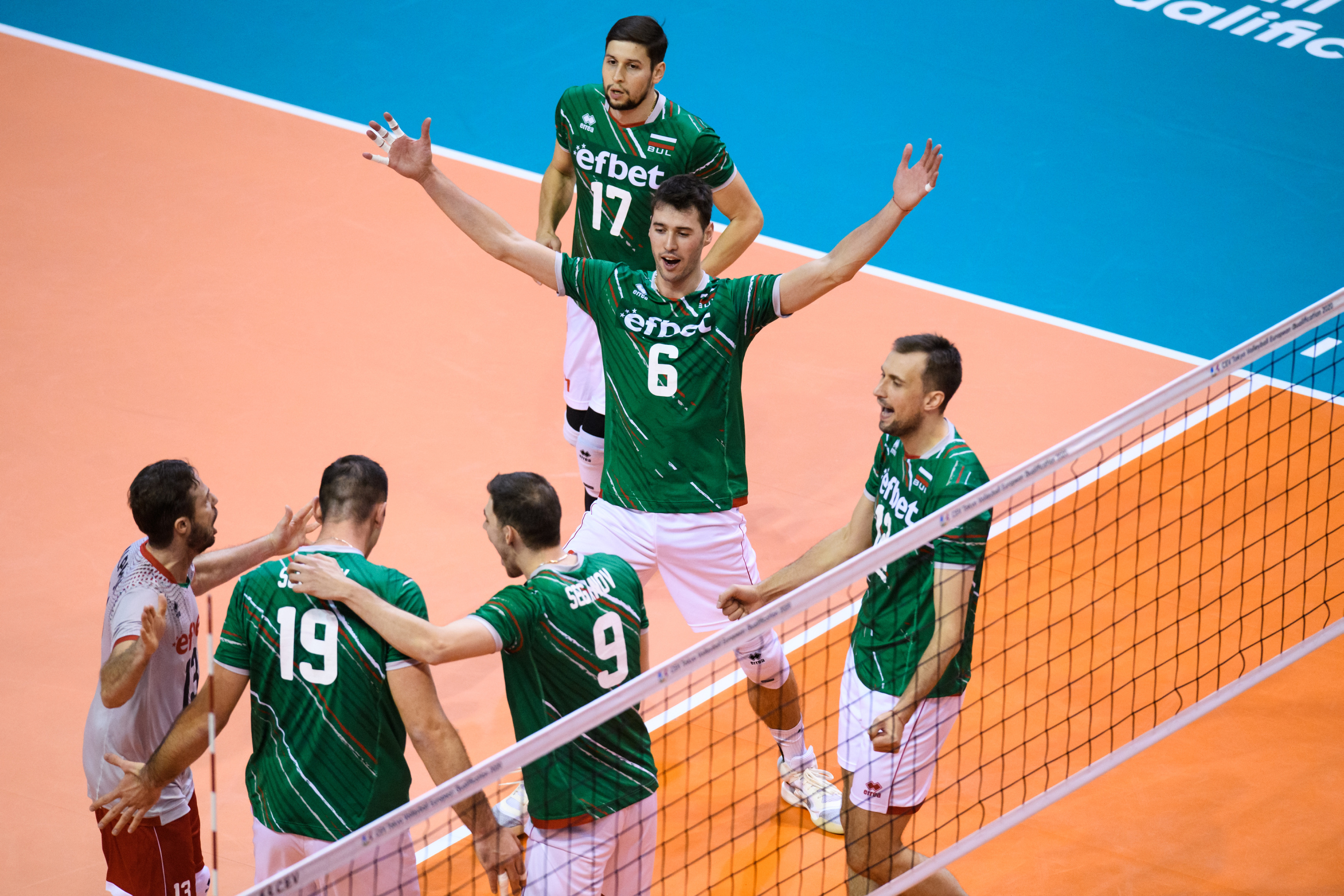 Laurent Tillie, France head coach: "Bulgaria played very well. Good attack, hard service and it went into a really good fight between us. Obviously it was a strange game as we don't have the consistency at the moment. We have to work on it but we are still alive, so everything is ok and there is still the chance to reach the semis."