Overview
Head-to-Head
France and Germany will meet for the first time in a European Olympic Qualifying Tournament.

France and Germany met each other nine times in world level major tournaments (Olympic Games, World Championship, World Cup, World League, Volleyball Nations League and Grand Champions Cup). France have won six and lost three.

At the 1966 World Championship, France faced both West Germany and East Germany. They won 3-0 against West Germany after having lost 0-3 to East Germany.

The last meeting between France and Germany in a world level major tournament took place on 14 June 2019, when France won 3-1 in the 2019 Volleyball Nations League. Germany's Anton Brehme and France's Kévin Tillie were top scorers on 14 points each.

Germany's last world level win against France came in the bronze medal match of the 2014 World Championship. The Germans won in straight sets.

The most recent encounter between France and Germany at the European Championship was in 2009, when France won 3-1.
News
---
France
France fought back from a 2-0 set deficit to win their semi-final against Slovenia: 15-9 in the fifth set.

It was France's first win in a five-set match at a world level major tournament since their semi-final victory against United States (3-2) in the 2018 Volleyball Nations League. France had lost the next four five-set matches at major world level.

France can qualify for back-to-back Olympic Games. They also achieved this in 1988 and 1992.

Jean Patry (22) was France's top scorer against Slovenia. He is the team's most prolific scorer in CEV Tokyo Volleyball European Qualification 2020, on 71 total points.

Earvin Ngapeth has scored 55 points for France in this tournament, including eight points from blocks. Barthélémy Chinenyeze also scored eight points from blocks.

Yacine Louati leads his team on eight aces.
Germany
Germany saw off Bulgaria in their semi-final on Thursday. They won 3-1 in front of a home crowd.

Germany (NOC) are hoping to qualify for their third Olympic Games, after 2008 and 2012. East Germany (GDR) appeared in 1968 and 1972, while West Germany (FRG) participated in 1972.

György Grozer was Germany's top scorer in the group phase (43 total points) and also claimed top scoring honours for Germany against Bulgaria – 17 points.

Grozer has scored six points per set on average in CEV Tokyo Volleyball European Qualification 2020, the highest average of all players with at least three matches played.

Grozer has the highest ace-per-set average of all players with more than one ace – 1.00 (10 aces in 10 sets played). He leads CEV Tokyo Volleyball European Qualification 2020 with 10 total aces, alongside Bulgaria's Viktor Yosifov.

Denys Kaliberda produced five of Germany's 13 stuff blocks against Bulgaria. His teammates Marcus Böhme (7) and Tobias Krick (7) have scored most points from blocks for Germany in this tournament. Kaliberda has six points from blocks in total.
Team
Team Profile

FRANCE

Address
17, rue Georges Clémenceau CHOISY LE ROI - Cedex
Team Schedule
Next Game
Previous Games
Team
Staff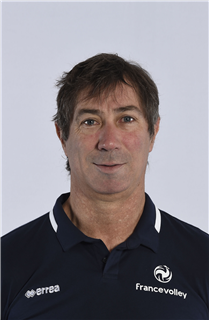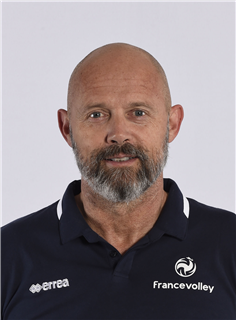 Highlights
Max-Schmeling-Halle in Berlin
---
Highlights
Bus arrival of Team France
---
Highlights
Bus arrival of Team Germany
---
Highlights
Team entrance - France
---
Highlights
Team entrance - Germany
---
Highlights
Max-Schmeling-Halle in Berlin
---
Highlights
Laurent TILLIE, head coach of France
---
Highlights
Celebration of Jenia GREBENNIKOV
---
Gallery
Disclaimer
Photos featured on the CEV Photo Galleries are downloadable copyright free for media purposes only and only if CEV is credited as the source material. They are protected by copyright for all other commercial purposes. Those wishing to use CEV Photo Gallery photos for other commercial purposes should contact press@cev.eu